IT Partners
This Guide presents, in a single document, an overview of the main organizations, associations and services currently addressing the integration of information and communications technologies (IT) within the Québec college system.
Download:

Guide to Associations and Organizations Operating with Funding Support from the Ministère de l'Éducation, de Loisir et du Sport
---
APOP (Association pour les applications pédagogiques de l'ordinatueur au postsecondaire)
APOP offers a platform for disseminating pedagogical information/documents and promoting new information technologies.
---
AQPC (Association Québecoise de pédagogie collégiale)
AQPC promotes, stimulates and supports college level teaching through meetings, research, etc.
---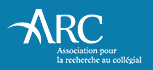 ARC (L'Association pour la recherche au collégial)
The Association is primarily a forum for contact and discussion on college research.As a professional association, ARC fosters the development of research throughout the college system, in particular through the dissemination of position papers on research issues, the hosting of research-related activities and conferences, the establishment of research support measures, the awarding of prizes and, more recently, through its contribution to the development of meta-research.
---

CCDMD (Centre collégial de dévloppement de matériel didactique)
CCDMD meets needs not filled by publishers, providing printed, digital and online materials for a range of course contents and programs, including materials for improving French/English language skills.
---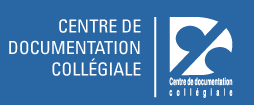 CDC (Centre de documentation collégiale)
The CDC collects documents on college-level education and education in general.
---

Cegep@distance
Cegep@distance provides college-level education in a distance format and designs/develops distance education materials.
---

Platforme collegiale DECclic
DECclic is a higher education platform designed by teachers and widely used by Quebec colleges.
---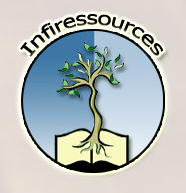 Infiressources (Infirmier ressources)
This site contains nursing related research and information for teachers and students.
---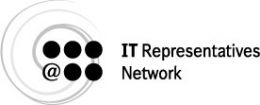 IT Representatives Network
Meetings at which IT representatives from colleges share their opinions on the role and goals of the IT Representatives Network they form, and participate in workshops on the use of IT for academic purposes.
---
PERFORMA (PERfectionnement et FORmation des MAîtres au collégial)
Among the activities available at each of the member institutions, some are offered online and several deal with topics relating to the use of IT for academic purposes. All the activities come under one of the following programs:
• Master's of Education (ME) (45 credits)
• Graduate Diploma in Teaching (30 credits)
• Graduate Microprogram for Professional Integration in College Teaching (15 credits)
• Undergraduate Certificate for Professional Development in College Teaching
• Bachelor's degree in Careers or Vocational Education
http://www.usherbrooke.ca/performa
---
Profweb – the Quebec College Crossroad for IT integration
Profweb supports IT integration in teaching and learning.
---
Saut Quantique – Centre d'innovation pédagogique en sciences au collégial
Saut Quantique promotes pedagogical innovation in college-level science programs.
---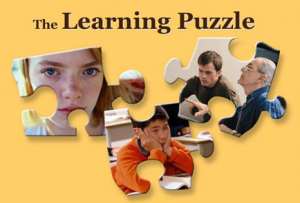 The Learning Puzzle
A support guide for teachers and parents of students with learning disabilities. This site provides resource materials such as narrative slide shows, video interviews and documents for easy referral. This resource was produced by the Quebec Learning Network and other Canadian agencies.
http://www.thelearningpuzzle.net/
---
La Vitrine Technologie-Education
Vitrine technologie-éducation (VTÉ) is a non-profit organization that promotes and supports the integration of information and communication technologies (ICT) into higher education in Quebec. To do so, VTÉ provides: Free thematic laboratories targeted for English colleges; Eurêka, a collective catalog of teaching and learning resources gathered by various organizations involved on the production of ICT educational resources as well as group software purchases.
---
Please note that website descriptions (except 'The Learning Puzzle') were taken from the Canada-Quebec Entente promotional brochure.