Have you ever thought in having your files in the cloud and be able to access them anywhere, anytime and using any device? Everybody at Dawson has access to Office 365, a Software as a Service (SaaS) solution that includes Microsoft Office and other services, such as email and collaboration, from Microsoft's cloud server. One of the great tools provided by Office 365 is OneDrive, an online file repository with a storage capacity of 1 terabyte. You can keep your entire computer backed-up there. And it's totally free for Dawson faculty, staff and students.
Besides using OneDrive for a backup of your files, you can also integrate it inside your Moodle course. Moodle has an Office 365 module, making it easy to sync your Office 365 account directly inside Moodle. In order to do this, follow the setps below:
Login to Moodle and then select a course from the dashboard. When inside your Moodle course, click on "Connect to Office 365" on the Microsoft block on the righ sidebar: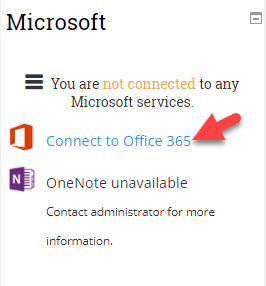 After this, click on "Office 365 Conection Settings":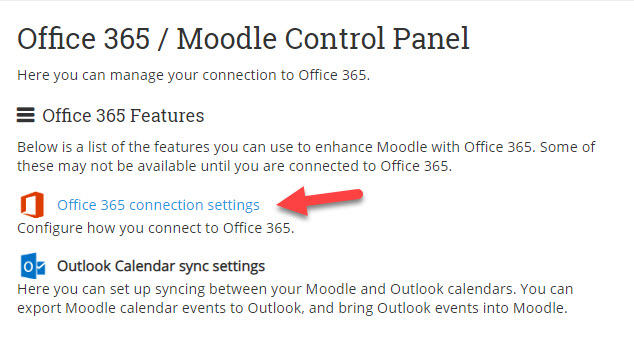 And finally, click on "Link your Moodle account to an Office 365 account". You must add your Office 365 credentials and the connnection is done!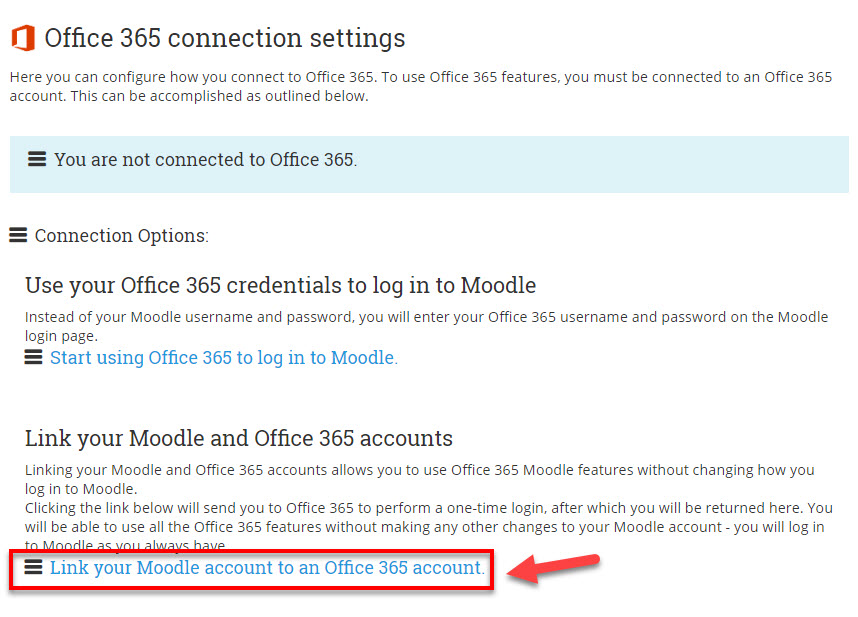 After you are connected, you'll see this page:

Now you can go to your Moodle course and add files to it directly from OneDrive. In order to do this, follow the steps below:
Click on "Turn Editing On" at the upper menu (the "gear icon" dropdwon menu).
After this, click on "Add an Activity or Resource":

Then select "File":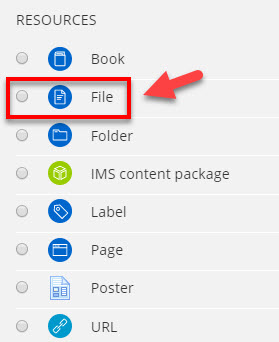 Now you can select files from your OneDrive to be added to your Moodle course: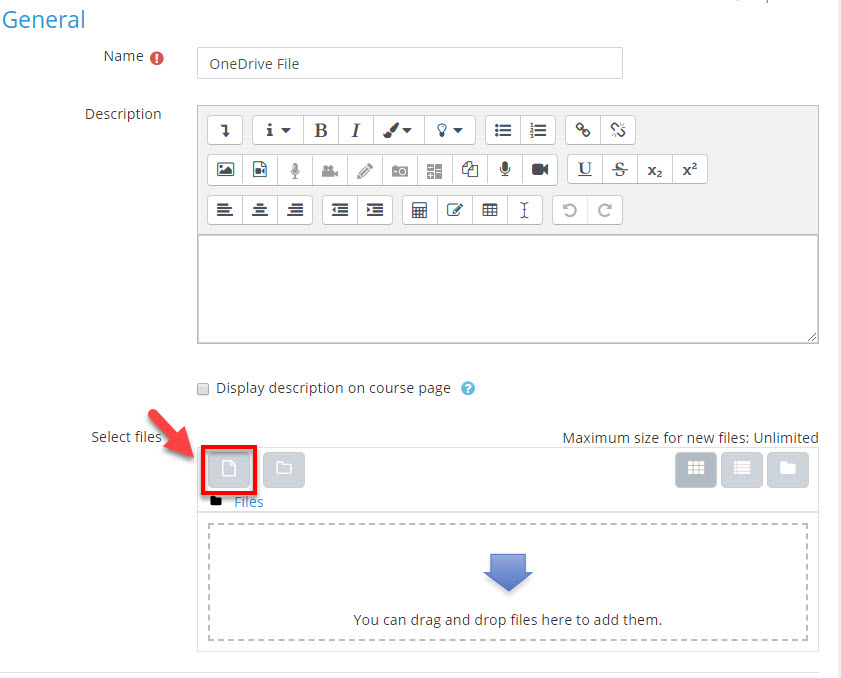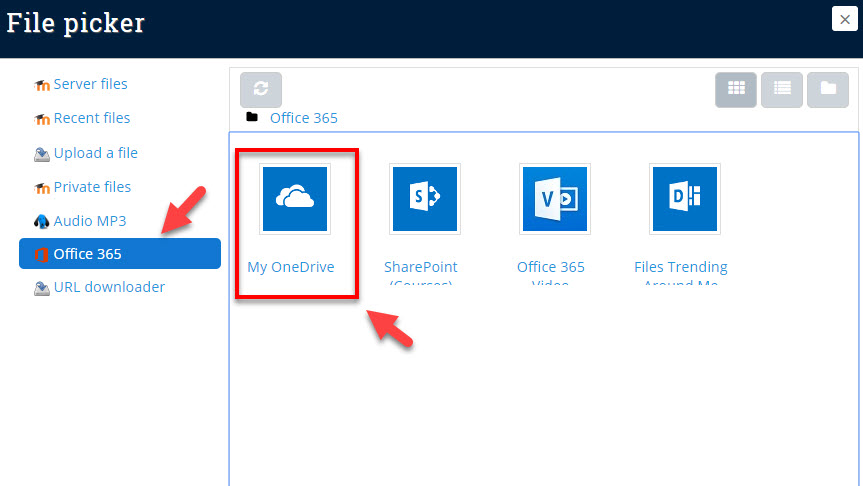 You can select the file to be added directly or just a link to it: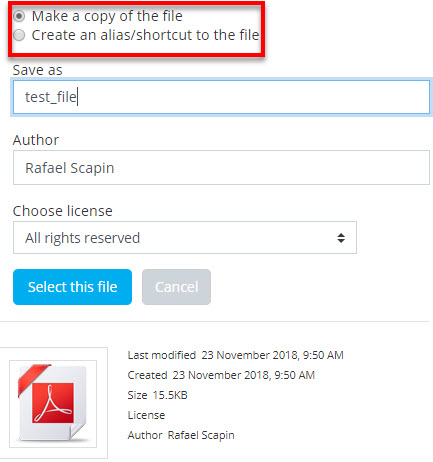 Keeping your files in the cloud is an easy way to backup them up and also share them easily.